With combined experience of more than 30 years in the K-12 education market, K-12 Solutions Group offers solutions for today's demands. Our solutions cover all the bases, from administrative functions to student assessment, we have many solutions to help in the day-to-day functions of education.

Our complete array of service offerings complement any education task. Training, software support, data conversion, installation and custom application design are some of the services we offer.

Through hands on experience, we understand the specifications that school districts are looking for. Our employees have a broad experience base that enable us to help school districts in the endless endeavor of technology improvements. Click here to read more about our products and solutions.

GICSOFT was founded by three individuals on a mission to provide high quality solutions in web design and software. Combined, GICSOFT has over 10 years of experience in our field. We cover all of the leading technologies from Sun, IBM, Microsoft, and many others.

At GICSOFT, we strongly believe that the Internet is a powerful tool for businesses to extend their customer base. For that reason, we offer a variety of services that will perfectly fit your needs. GICSOFT can produce: Internet sites, Intranet sites, Business Software Integration, Hosting, and Internet marketing/advertising. Click here to read more about our products and solutions.


'Our purpose is the design, development and marketing of innovative web-to-host e-business software solutions that reduce complexity and improve business responsiveness and productivity.' newlook is used by over 800 international companies in 30 countries including DeBeers, Kraft, Castrol, Rehau, ABN Amro Bank, US Federal and State Government Departments, Australian Defence Department, Amway, Nashua and Matsushita to name just a few.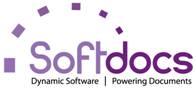 Since 2002, SSUI and Softdocs, formerly AIG Technology, have worked together to deliver expertise in document management, imaging and workflow solutions to our SSUI valued customers. Our partnership continues to provide quality innovative products and services which has enabled our clients to significantly reduce cost and improve productivity. Contact Robert Satcher at 888-457-8879 for additional information.


Choosing a time and attendance system today can be an arduous task when faced with the sheer numbers of employee time keeping systems on the market. The gambit runs from standard mechanical time clocks, to electronic time card style systems, through yesterday's popular free standing polling, memory based clocks, to today's advanced PC based time clocks and time keeping solutions designed to run anything from a small office to multi-thousands of employees as an enterprise class application. TimeClock Plus is on the forefront of today's technology in delivering hourly employee data, in real time, to frontline decision makers to manage their labor resources.



Capital Data Service, Inc. is a premier solution provider that has been helping businesses and governments solve their IT problems for two decades. With solutions designed around the Secure Foundations infrastructure, solid security and policy gives way to more productivity and reduced down time